Mt Hagen Provincial Hospital
Mission Statement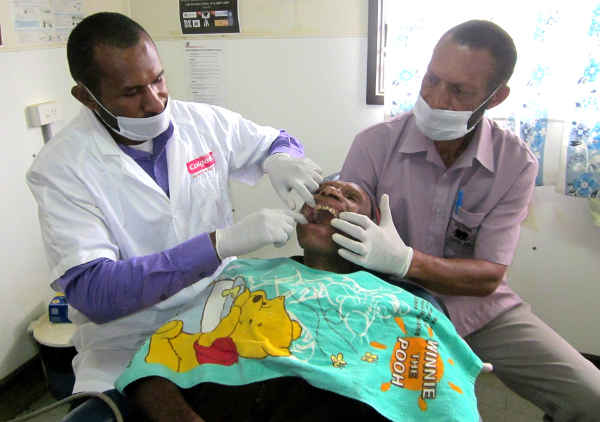 To Provide Safe, Appropriate, Effective and Efficient Hospital Services to All Those Who Seek Our Care
Mt Hagen Provincial Hospital is the major public health facility for Western Highlands province but is also the specialist referral hospital for the Highlands region, serving the people of Southern Highlands, Chimbu, Enga, Eastern Highlands and Hela. The regional service population is estimated to be in the order of 3.7 million.
The hospital is in the centre of the highlands and caters for a population of more than 400,000 people who are not only Western Highlanders but others as well due to an influx of people as a result of the oil, gas and mineral boom in the region.
Patient care is the core business of the hospital and provides both medical and nursing care to the many patients who visit us daily as out-patients and in-patients. The hospital has more than 250 in-patient beds for medical, surgical, paediatrics, obstetrics & gynaecology services. It has a busy Emergency Department and a theatre suite of three operating theatres. WHPHA also provides ICU services and support services for the Province including Physiotherapy and other Allied Health services, HIV support, Consultation Clinics, Womens Health Services including VIA, Medical Imaging, Dentistry, Pathology, Pharmacy and Orthotics and manufacture and fitting of Prophesises through the NOPs service based on the campus.