Mt Hagen Provincial Hospital
Mission Statement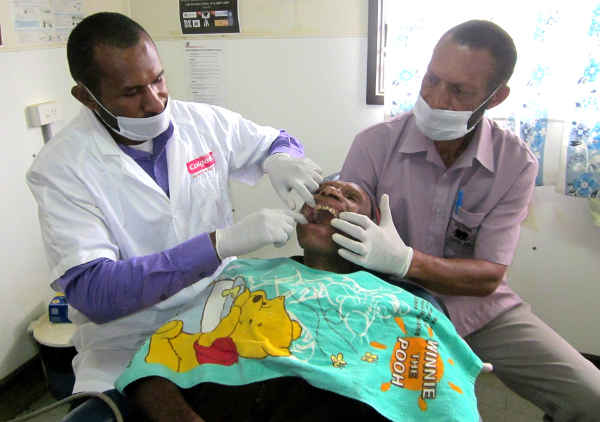 To Provide Safe, Appropriate, Effective and Efficient Hospital Services to All Those Who Seek Our Care
Mt Hagen Provincial Hospital is the major public health facility for Western Highlands and Jiwaka provinces but is also the specialist referral hospital for the Highlands region, serving the people of Southern Highlands, Chimbu, Enga, Eastern Highlands and Hela.
The hospital is in the centre of the highlands and caters for a population of more than 660,000 people who are not only Western Highlanders and Jiwakans but others as well due to an influx of people as a result of the oil, gas and mineral boom in the region.
Patient care is the core business of the hospital and provides both medical and nursing care to the many patients who visit us daily as out-patients and in-patients. The hospital has more than 300 in patients beds for medical, surgical, paediatrics, obstetrics & gynaecology, intermediate, ICU, tuberculosis and eye.
It provides a variety of services but the main ones include internal medicine, surgery (general and specialist in paediatric surgery, orthopedic surgery, urological surgery, ENT and dental), general medical paediatrics, special care nursery, obstetrics & gynaecology, labour, ophthalmology, anaesthetic, ICU, dental, pathology, maternal & child health, antenatal, adult out-patients, children's out-patients, accidents & emergency, operating theatre, mortuary services, consultation clinics, pharmacy, outreach services, Tininga (HIV/AIDS) clinic, cervical cancer screening and treatment through the Visual by Acetic Acid and Cryotherapy and Well Women's Clinic.