Patients who visit the out-patients section of Togoba Health Centre in the Nebilyer area of Western Highlands will now have good shelter and benches to sit on while waiting to receive treatment.
A group of five fourth-year medical students from the Pacific Adventist University (PAU) in Port Moresby have gone out of their way, spending their own money to build a veranda for the out-patients building to allow patients to sit in comfort while waiting to be treated.
The students were attached to the Seventh Day Adventist Mission-run Health Centre recently to gain practical experience when they saw the patients' need and decided to contribute money to build the veranda.
Prior to the construction of the veranda, patients have been seeking shelter under nearby pine trees to avoid getting wet from rain and heat from the sun.
The current out-patients building was one of several built in the late1940s by the colonial administration to accommodate and treat leprosy patients.
It has limited space inside where clinicians check a few patients at a time and treat them while the rest have to wait outside for their names to be called, resulting in them getting wet during rainy days.
A student representative, Leahine Yapi said although they had school fees to pay this year, their hearts were broken when they saw patients seeking shelter under pine trees to avoid rain and this had prompted them to contribute more than K1,000 to build the veranda for them.
The acting Director for Population Health with the Western Highlands Provincial Health Authority, Dr Maddison Dat and the Seventh Day Adventist Mission Health Director, Mr Simon Peter jointly opened the extension during a small ceremony on 18th February 2019.
Mr Peter said the SDA Church did not have any funds available to carry out maintenance work on existing buildings which were run-down and he was very happy with the students for spending their own money to build the veranda for the patients.
Dr Dat said the project was small in size but for the students to see the need and put up something like this showed they had a vision to do bigger things in future not only for themselves but for the communities in which they would work in after their graduation.
He said providing quality health services was not about giving medicine only but making the environment conducive for patients and others who seek our care to get treatment.
He added that what the students had done was a challenge for health workers and the communities at large to see and do something similar at the facilities level to benefit everyone.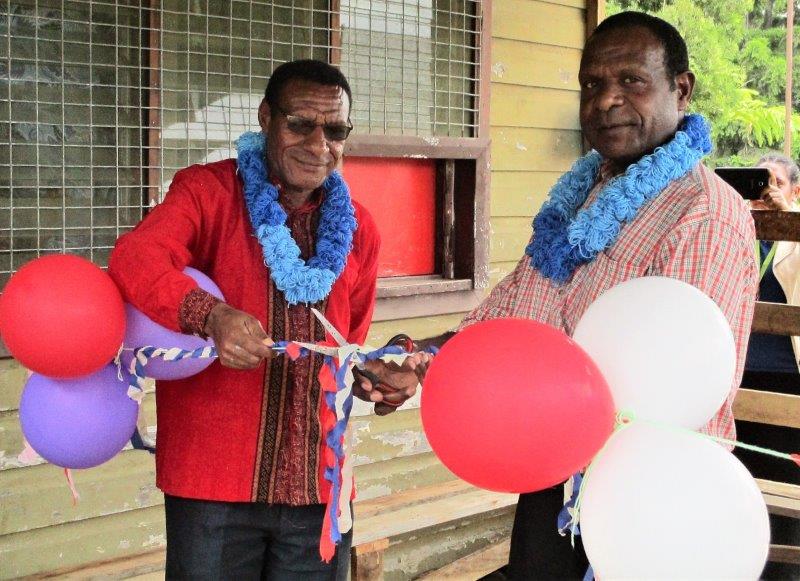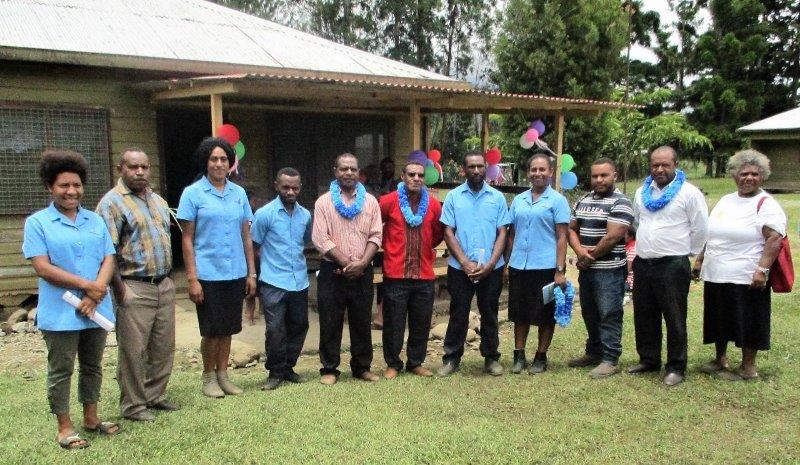 &nbsp