Many people in the Western Highlands and Jiwaka provinces with bad eyesight are now able to see clearly, thanks to a team of visiting ophthalmologists from Australia.
The visiting ophthalmologists or eye doctors were in Mt Hagen for two weeks from 20th April to 4th May, checking patients with eye problems and correcting them where possible through surgery.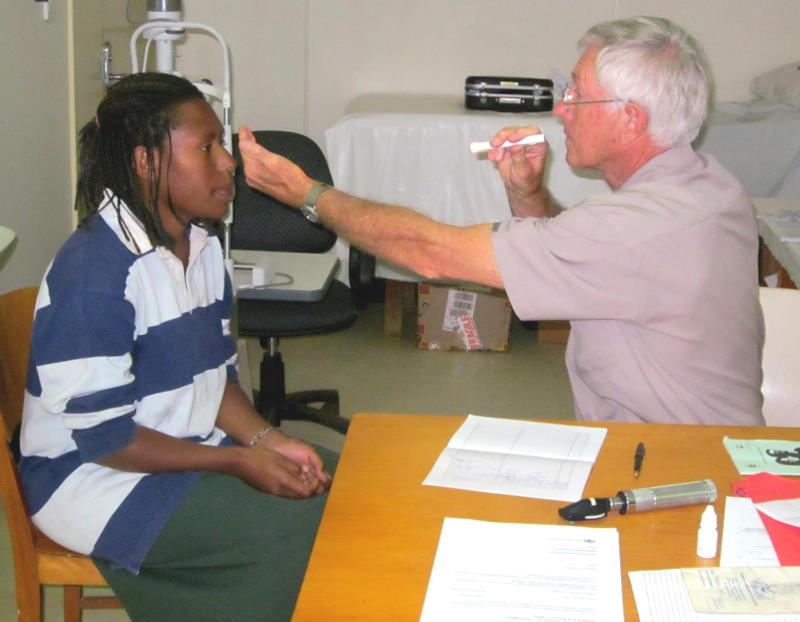 The team of two eye doctors, an anesthetist and a theatre nurse who were joined by one of PNG's own national eye doctors, Dr. David Pahau were able to screen more than 200 patients during the two weeks.
The specialists were here on their annual visit to PNG and decided to visit Mt Hagen this year because the Mt Hagen Provincial Hospital's eye specialist had completed his contract and left the country two years ago.
The team conducted a total of 191 successful surgeries of which 170 of them were for the removal of cataracts. Three of those that went under the knife were children – two of them aged six years and the other a two-year-old boy.
Mt Hagen Hospital's Eye Clinic and Callan Optical Services of Goroka had joined hands and spent the previous two weeks checking patients at the clinic as well as conducting mobile clinics in the health centres and identifying and registering those who needed to see the eye specialists.
Western Highlands Provincial Health Authority's Acting Director Curative Health Services, Dr. Guapo Kiagi said the team had done a great job in restoring the impaired visions of these people and giving them a new lease of life and he thanked them for volunteering their time to help.
He said time did not allow the Callan team to visit all the health centres to check people's eyes and refer those with problems to the eye specialists. The specialists included ophthalmologist, Dr. Frances Booth (team leader), Dr. Michael Scobie (ophthalmologist), Dr. Fergus Davidson (anesthetist) and Sr. Sue Anderson (theatre nurse).
Dr. Kiagi said the team would make another visit to Mt Hagen in September this year but before they arrive, arrangements would be made for the Callan team to travel the length and breadth of the two provinces and screen all those who have eye problems and recommend if they need glasses or surgery.
He said he was pleased that the visit by the Australian team had further enhanced the ongoing efforts of the Western Highlands Provincial Health Authority in providing an effective health service to our people, especially those in the rural communities.